Welcome to Disc Golf Mentor, the best resource for disc golfers who want to improve their game and be the best disc golfer they can be. This page will help you get the most out of this site.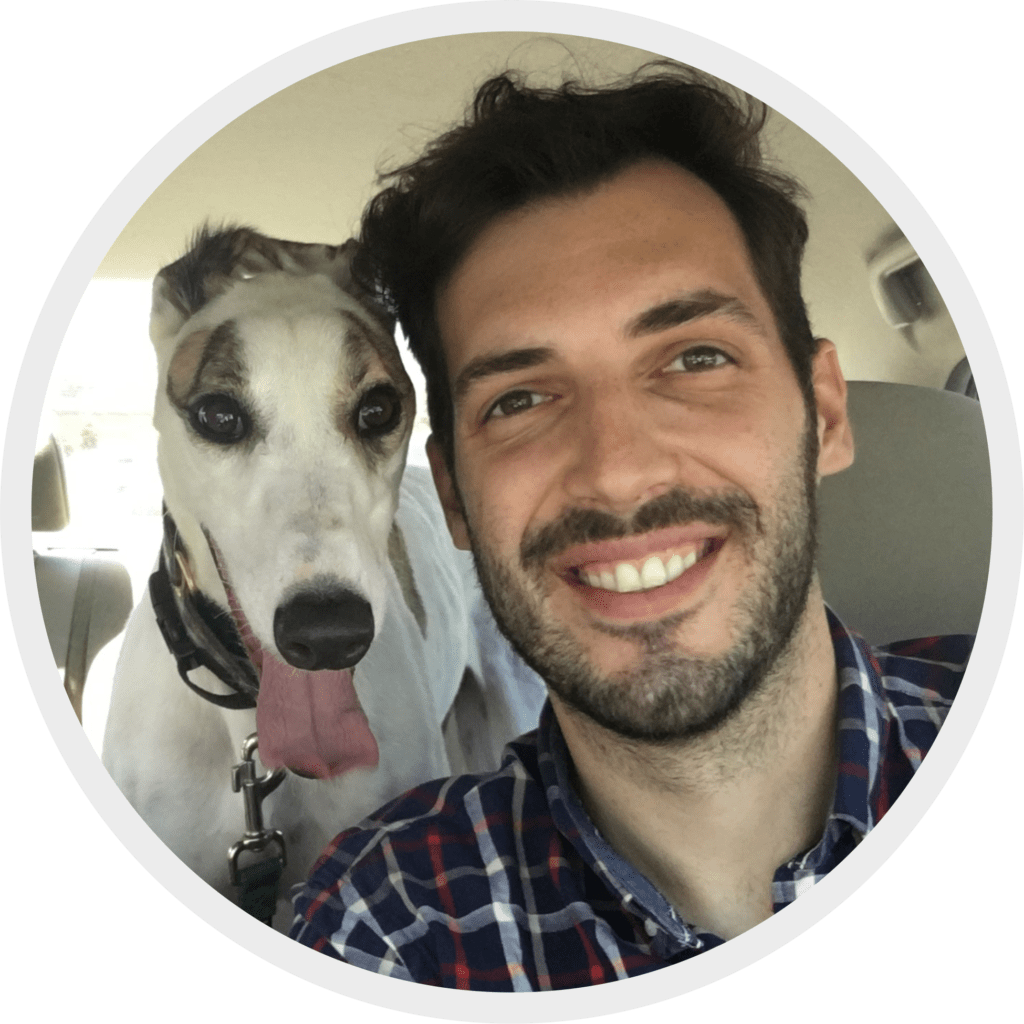 First off, my name is James. I run the show around here, and I love sharing what I've learned about disc golf. It struck me as odd that such an amazing sport could be overlooked by so many people. To help spread the joys of disc golf and to provide some useful tips for improvement, I created the Disc Golf Mentor website.
If it's your first time here, here's what you should do right now:
1. Download the FREE Grip Cheat Sheet
My Grip Cheat Sheet is a free resource I put together to give you a baseline of knowledge as gripping the disc is often one of the first things new disc golfers need to learn. It's also a great refresher for intermediate players who might want a demonstration on all grip variations and when to use each one.
This is a PDF that can be downloaded to your phone and referenced when you're out on the course. I will also send you detailed breakdown videos of each grip. Use the form below to get your cheat sheet!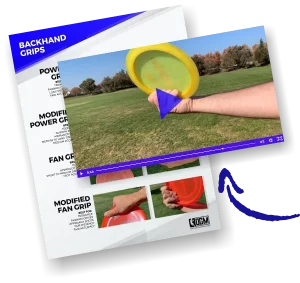 Downloadable PDF
7 grip variations for both backhand and forehand
7 Video Demonstrations
Grip Pressure and Thumb Positioning Extras
2. Read these posts next
When it comes to disc golf, it's almost funny – Many players often have the same issues. I've tried to address each one of these issues as best as I can in the most detail as possible in the following guides. I also try to include as much visual information as I can, like pictures and diagrams, so that each guide can address the issue as clearly as possible.
3. Check out the Form Fundamentals Training Program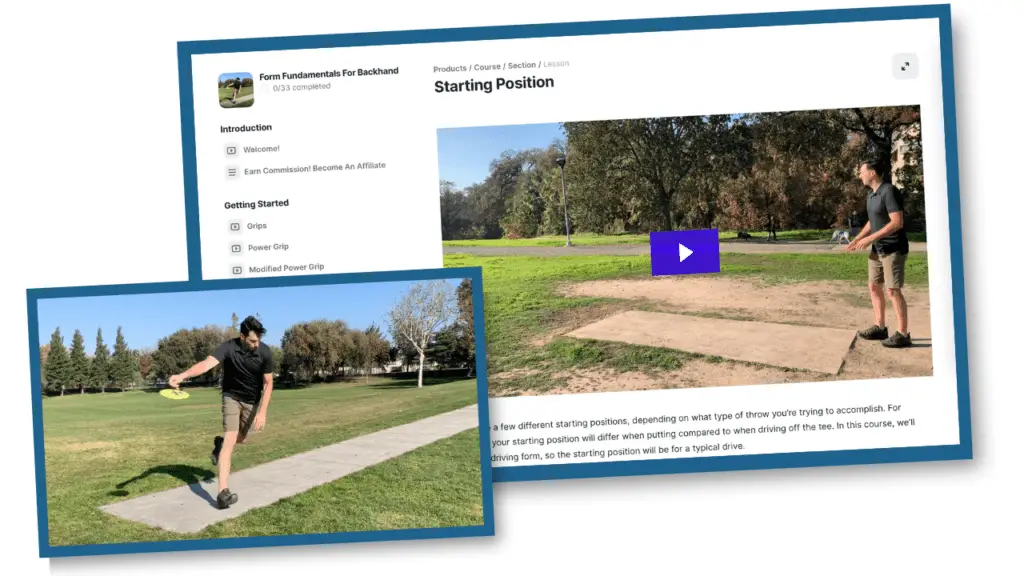 This program will provide you with lessons and videos focusing on proper technique, body movements, common issues (and how to fix them), as well as tips for how to improve your time on the course. As with any sport, it's important to have some knowledge of the game and the right practice gear – all of which we'll cover here.
Dramatically Increase Throwing Distance
See Immediate Results with All the Form Short Cuts I've Learned
Effortless Accuracy and a Smooth Throw
Learn to Throw Super Straight
Go To Course Details or Purchase The Course
4. Give yourself a high five
You're here, which means you care. Whether you're a total beginner or a disc golf pro, you're trying to improve yourself.You want to play the game as best you can, regardless of your skill level (or anything else, for that matter). Well done, and welcome aboard!